Sagas of the Shield Maiden Book One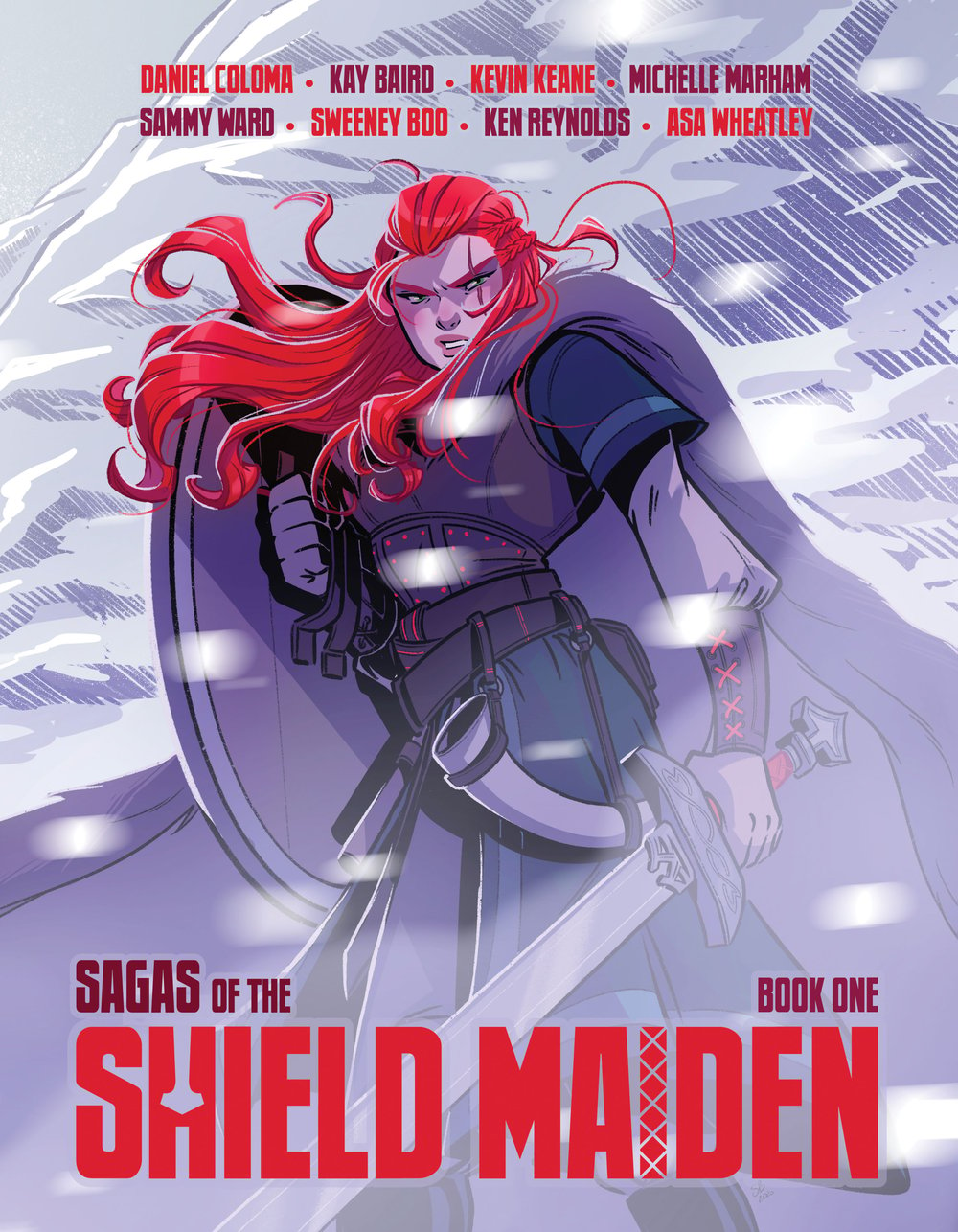 Sagas of the Shield Maiden is an oversized, Viking western, perfect bound comics anthology that recounts the legends, or sagas, of the titular Shield Maiden as she traverses Scandinavia and beyond the North Sea.
With an incredible team of artists working on the five stories throughout the book. Daniel Coloma, Kay Baird, Kevin Keane, Michelle Marham and Sammy Ward provide the interiors with an amazing wraparound cover by Sweeney Boo. Each of the stories is lettered by Ken Reynolds, who also did the brilliant title design.
Each tale takes place at a different point in the Shield Maiden's life. From her first raid in England to a spout of bloody vengeance and her eventual death. As well as obviously being heavily influenced by Viking history and Norse mythology the stories all draw upon traits and themes commonly found in the western genre.
With 40+ pages of comics and an amazing pin up gallery from artists Raquel Kusiak, Amanda Stewart, Elena Gogou, Jon Slater and Artyom Topilin, Sagas of the Shield Maiden is presented in an oversized perfect bound format totaling 60 pages including cover.