Campfire Stories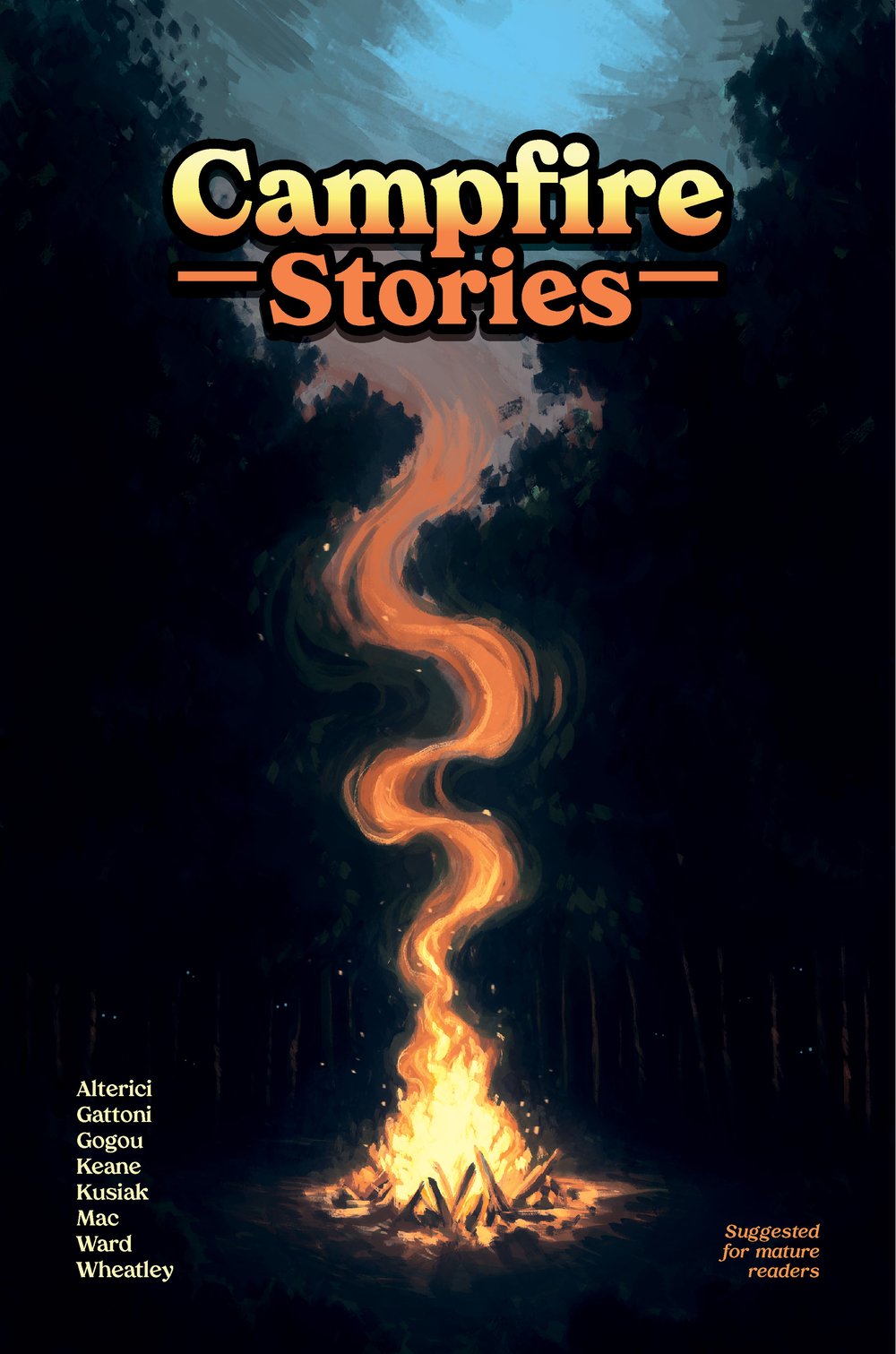 Campfire Stories is a 28 page comic anthology containing five tales of terror.
Having arrived early to Ruby Rivers Summer Camp, five camp counsellors decide to tell the scariest stories and local legends they know. From monstrous creatures to conniving witches and the horrors of a dark forest. Campfire Stories spans over 80 years with each story set in a different decade and told through a variety of horror styles.
The anthology is illustrated by Raquel Kusiak, Kevin Keane, Garry Mac, Sammy Ward, and Elena Gogou, lettered by Lucas Gattoni, written by Asa Wheatley and wrapped in a fantastically atmospheric and spooky cover by Natasha Alterici.
After a successful kickstarter campaign in October 2019, which added a new story to the anthology the book was released in February 2020. As part of the campaign prints by Alice Urbano, Dean Beattie and Zoe Thorogood were included as rewards, these can now be seen as a pin up gallery within the comic.